Dr Peter D'Alessandro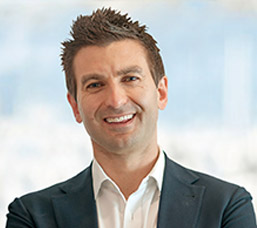 Dr Peter D'Alessandro is a Consultant in Orthopaedic Surgery and Trauma at Fiona Stanley Hospital in Perth, where his focus is on the management of Multi-Ligament Knee Injuries. His private practice is at Coastal Orthopaedics, where he has a sub-speciality interest in Arthroscopic Reconstructive Surgery for Athletes. After completing his FRACS in Western Australia, Peter spent more than 2 years gaining international experience at a number of world leading institutions in the UK and North America. Under the tutelage of renowned sports knee surgeon Andy Williams he completed the Complex Knee Fellowship in London at the Chelsea & Westminster Hospital and Fortius Clinic. This was followed by a position in the Shoulder Surgery and Trauma Unit at the Royal Free London. His Hip Arthroscopy training was at the University of British Columbia in Vancouver, Canada.
Peter's experience working with elite athletes in the UK and North America has fostered a keen interest in joint preservation surgery and rehabilitation of major sports injuries. He consults to the East Fremantle & Claremont Football Clubs and Palmyra Rugby Union Football Club in Western Australia. He is the director of the Perth Sports Surgery Fellowship, co-founder of the Orthopaedic Research Foundation of Western Australia and has an academic position as Clinical Senior Lecturer in the School of Surgery at the University of Western Australia. Peter's clinical practice has a strong research focus. His current projects through UWA include the assessment of functional outcomes after multi-ligament knee reconstruction; radiological and clinical results of meniscal repair, investigation of pectoralis major tears and a large prospective study analysing non-operative +/- arthroscopic surgical repair of hip labral tears.
Peter is married to Natasha and has 2 young children Sienna and Josh. He enjoys snowboarding, spending time watching football with his family, economic current affairs and making the most of his moderate golf ability.
For more information about Dr Peter D'Alessandro visit : www.drpeterdalessandro.com.au

view Dr. Peter D'Alessandro CV
---