Fellowship Information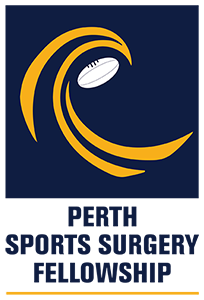 The Perth Sports Surgery Fellowship will provide an outstanding and comprehensive experience in Arthroscopic Reconstruction. The fellowship is accredited by ISAKOS and the AOA. Based in Perth Western Australia, the fellowship offers a broad, high volume clinical experience of complex arthroscopic soft tissue knee reconstruction. This includes primary and revision ACL, PCL reconstruction, meniscal repair & transplant, chondral restoration, patellofemoral stabilisation, osteotomy, and multi-ligament reconstruction. There is also sub-specialty exposure to arthroscopic shoulder surgery, hip arthroscopy, hamstring surgery and joint replacement for interested fellows. The position is supervised by nationally and internationally fellowship trained Consultant Orthopaedic Surgeons Peter D'Alessandro, Sat Gohil, Li-On Lam, Andrew Mattin and Brendan Ricciardo.
The Fellowship provides a diverse exposure to the treatment and care of patients with activity related musculoskeletal injuries. The Fellow will participate in approximately 250 operative cases during the 6-month period . The position is designed to provide a rich experience of both supervised and independent clinical review and surgical operating in the public health system, along with first hand learning of reconstructive surgery in the private sector.
Upon completion of the fellowship, the fellow will be expected to have developed a thorough and meticulous approach to clinical decision making along with confident independent operating skills in all elements of Arthroscopic Surgery and Joint Reconstruction. Academic responsibilities include participation in weekly rounds and teaching for both registrars and students. There will be involvement in a research project in collaboration with the School of Surgery at the University of Western Australia, with the ultimate goal of publication and/or presentation at a major scientific meeting.
The fellowship is based at Fremantle Hospital, a specialist tertiary referral elective surgery centre, along with satellite sites at Fiona Stanley, Rockingham, Bethesda & St John of God Hospitals. Fellows will have the opportunity to run their own operating theatres. Clinical commitments are rostered so as to provide for an intensive and efficient professional experience. This allows for maximum development of Orthopaedic Skills along with the ability to enjoy the celebrated lifestyle of Perth and its 300 days of sunshine each year. You will experience our idyllic beaches, multiple outdoor activities and surrounding areas including Rottnest Island, the Margaret River Wine and Kimberley Regions of Western Australia.
Duration: 6 Months
Commencement: February and August
Application Deadline: 31 July, 31 December (30 months prior to desired date)
Remuneration: ~AUD $150,000 per annum (pro rata)
Requirements:
-Enthusiastic, Talented and Motivated Junior Orthopaedic Surgeon interested in Arthroscopy
-Medical Degree recognised by the Medical Board of Australia;
-Completion of Orthopaedic Training prior to commencement of Fellowship
-CV, 2 References, Interview (via videoconference)

2017 Fellow: Dr Bertram Rieger (Basel, Switzerland)
2018 Fellows:
Feb-July: Dr Timothy Teo (Singapore)
Aug-Jan: Dr Florian Schmid (Basel, Switzerland)
2019 Fellows:
Feb-July: Mr Stephen Dalgleish (Dundee, Scotland)
Aug-Jan: Dr Michael Finsterwald (Derendingen, Switzerland)
2020 Fellows:
Feb-July: Mr Shahbaz Malik (Birmingham, England)
Aug-Jan: Mr Randeep Aujla (Leicester, England)
2021 Fellows:
Feb-July: Mr Antony Raymond (London, England)
Aug-Jan: Dr Uriel Giwnewer (Israel)
2022 Fellows
Feb-July: Mr Ashley Simpson (London, England)
Aug-Jan: Mr Mike Grant (Liverpool, England)
2023 Fellows
Feb-July: Mr Jimmy Ng (Nottingham, England)
Aug-Jan: Mr Piyush Mahapatra (London, England)
2024 Fellows
Feb-July: Mr Peter Davies (Dundee, Scotland)
August 2024 – Jan 2025
Applications now open: will close/be shortlisted in December 2021
Contact:
Peter D'Alessandro: [javascript protected email address]
Emily Nolan: [javascript protected email address]

Perth Sports Surgery Fellowship Testimonial 2020 Aujla

Perth Sports Surgery Fellowship Testimonial 2019 Finsterwald

Perth Sports Surgery Fellowship Testimonial 2020 Malik

Perth Sports Surgery Fellowship Testimonial 2019 Dalgleish

Perth Sports Surgery Fellowship Timetable 2021
---